Zoom on Canvas - for Teachers
Login to Canvas and go to your course home page




Click on settings then Navigation




Selected Zoom from bottom and drag up to your preferred location




Click save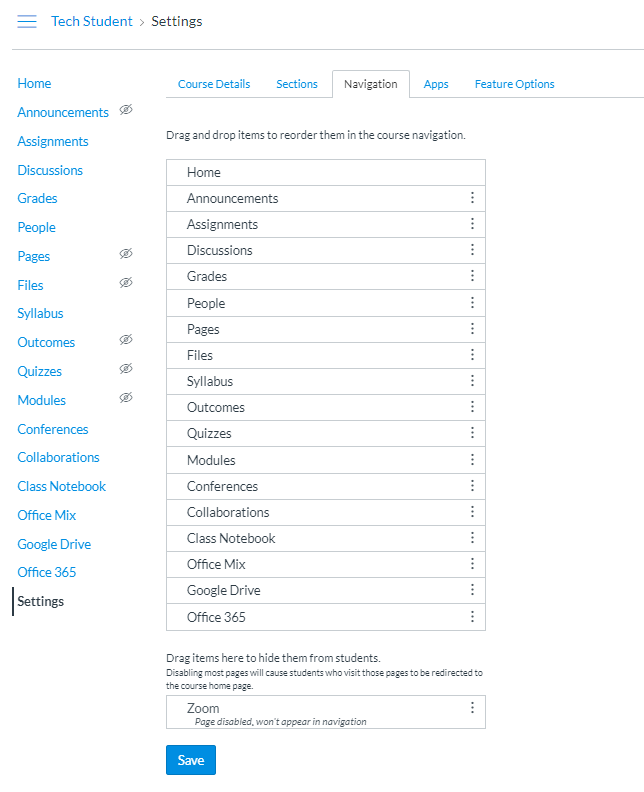 Next Select Zoom Navigation button and follow instructions to sign in.




Return to Canvas page and refresh. Then start creating meetings.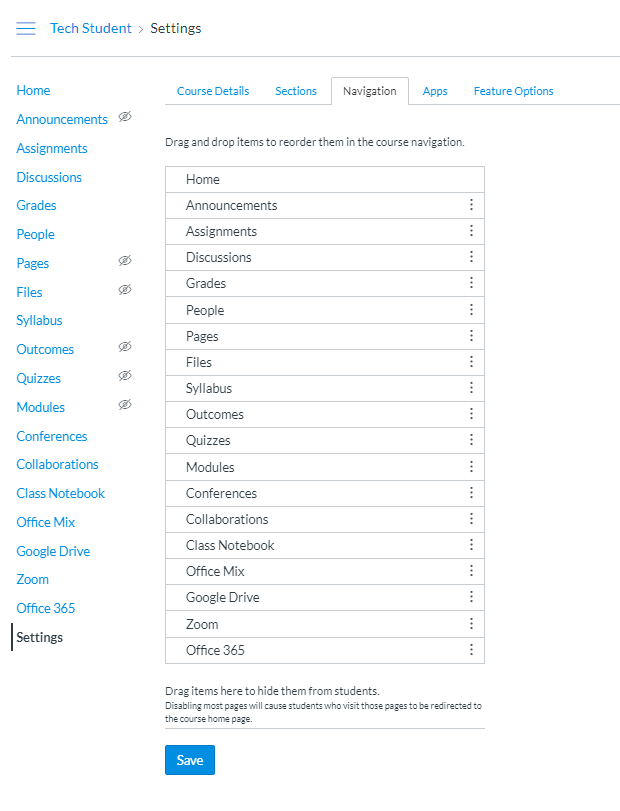 Teacher View: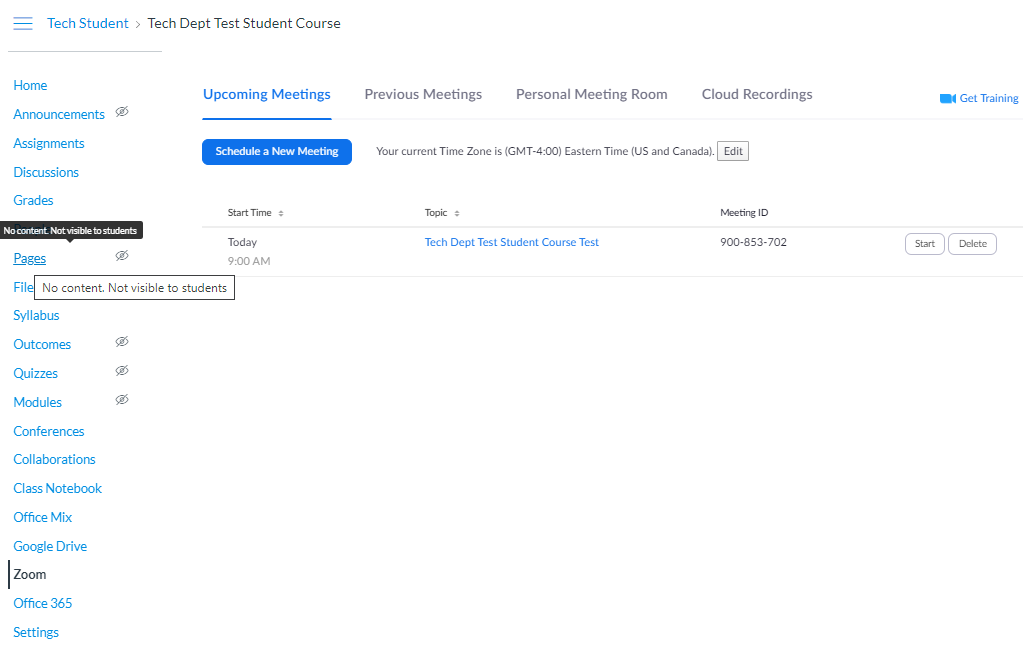 Student View: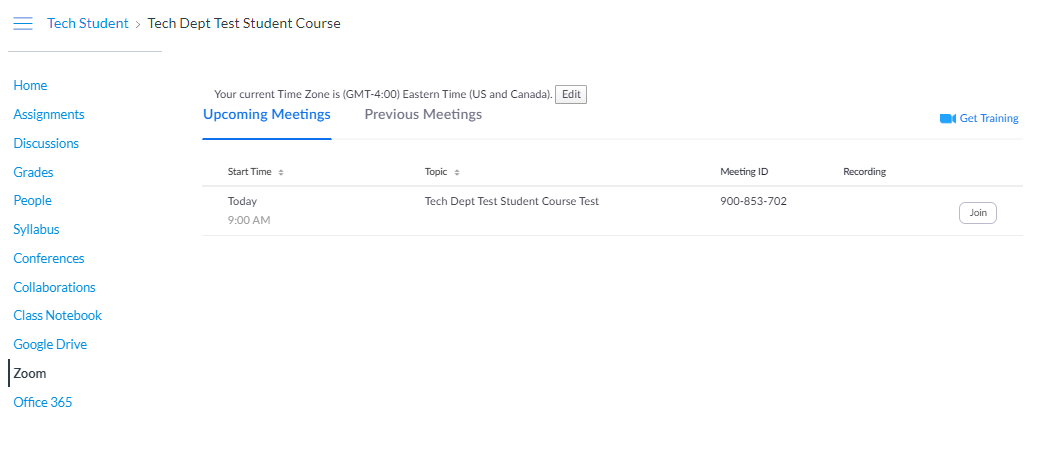 Related Articles

Zoom In-Meeting Controls

Zoom In-Meeting Controls Overview Zoom Rooms in-meeting controls appear on your controller. They allow you to control various aspects of the meeting like adjusting the volume or managing participants. For a printable version of this information, ...

Changes in how to invite users to a Zoom Meeting

On April 7, 2020 Zoom released its latest version which changed the way you invite users to your meeting after the meeting has started. Summary of Changes: https://support.zoom.us/hc/en-us/articles/201361953-New-Updates-for-Windows Your old title bar ...

How to to sign up for Calendly and integrate it into your Hawken Exchange Calendar

Visit Http://www.calendly.com and click on Signup in the upper right hand side of the page Next, please sign up by entering your Hawken Email address an clicking get started. Next enter your Full name or name you wish Calendly to display for you, a ...

Syncronize your Hawken Exchange Calendar to Zoom

1. Please visit https://hawken.zoom.us/ and click sign in (if signed in skip to step 3) 2. Sign in via Microsoft by entering in your email, click next then enter your password and click Sign in 3. On your profile page scroll down until you see ...

Adobe Software (Creative Cloud explained)

Hawken has a site license to a large portfolio of software products from Adobe. These separate products (e.g. Adobe Photoshop, Adobe Acrobat) are all managed under the umbrella of Adobe Creative Cloud. Adobe Creative Cloud is a set of applications ...