Troubleshooting Tips Hawken Tech
Troubleshooting Tips



Search for either settings or troubleshooting in the bottom left search box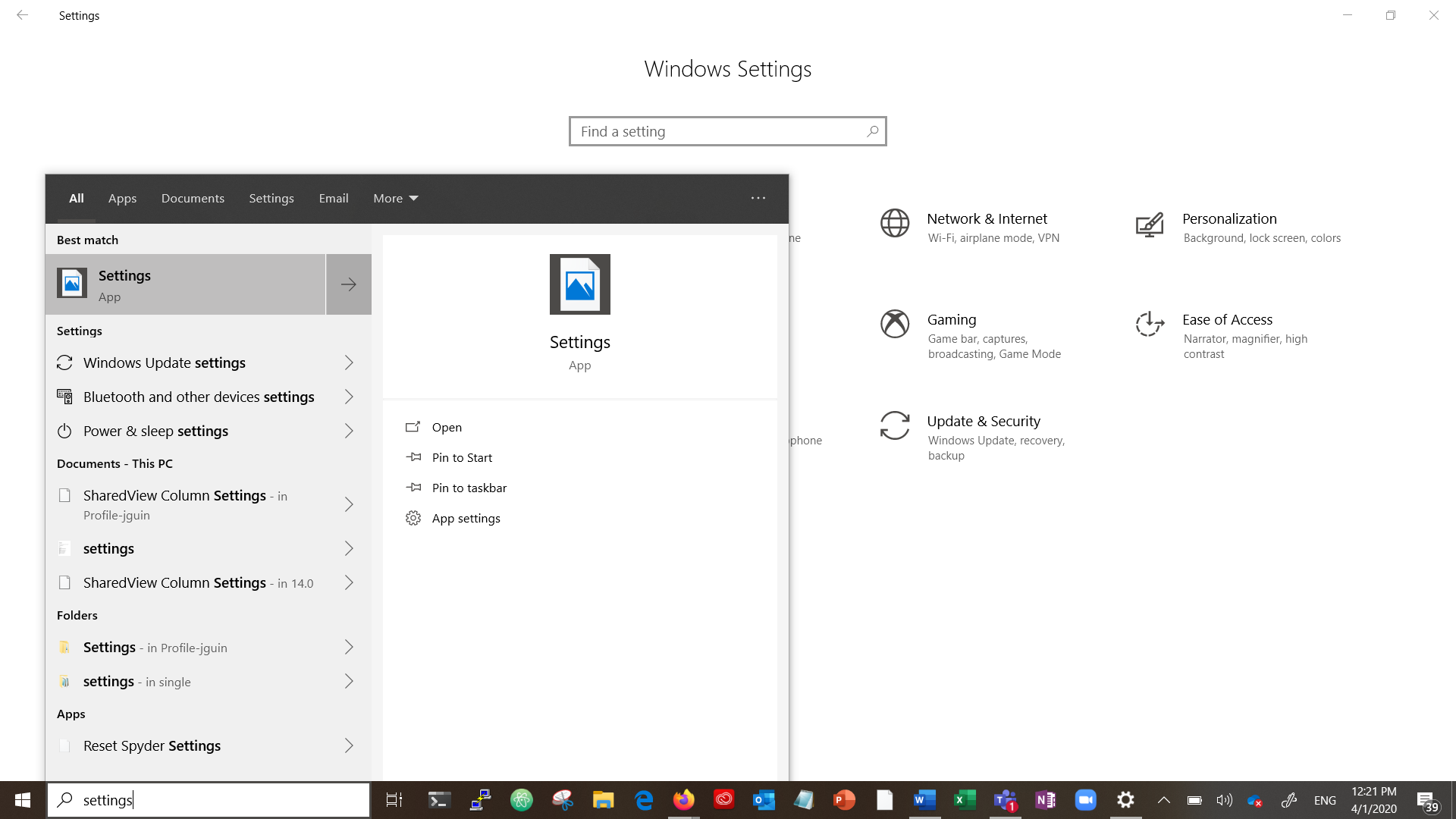 If you searched for and opened the settings app > then search for troubleshoot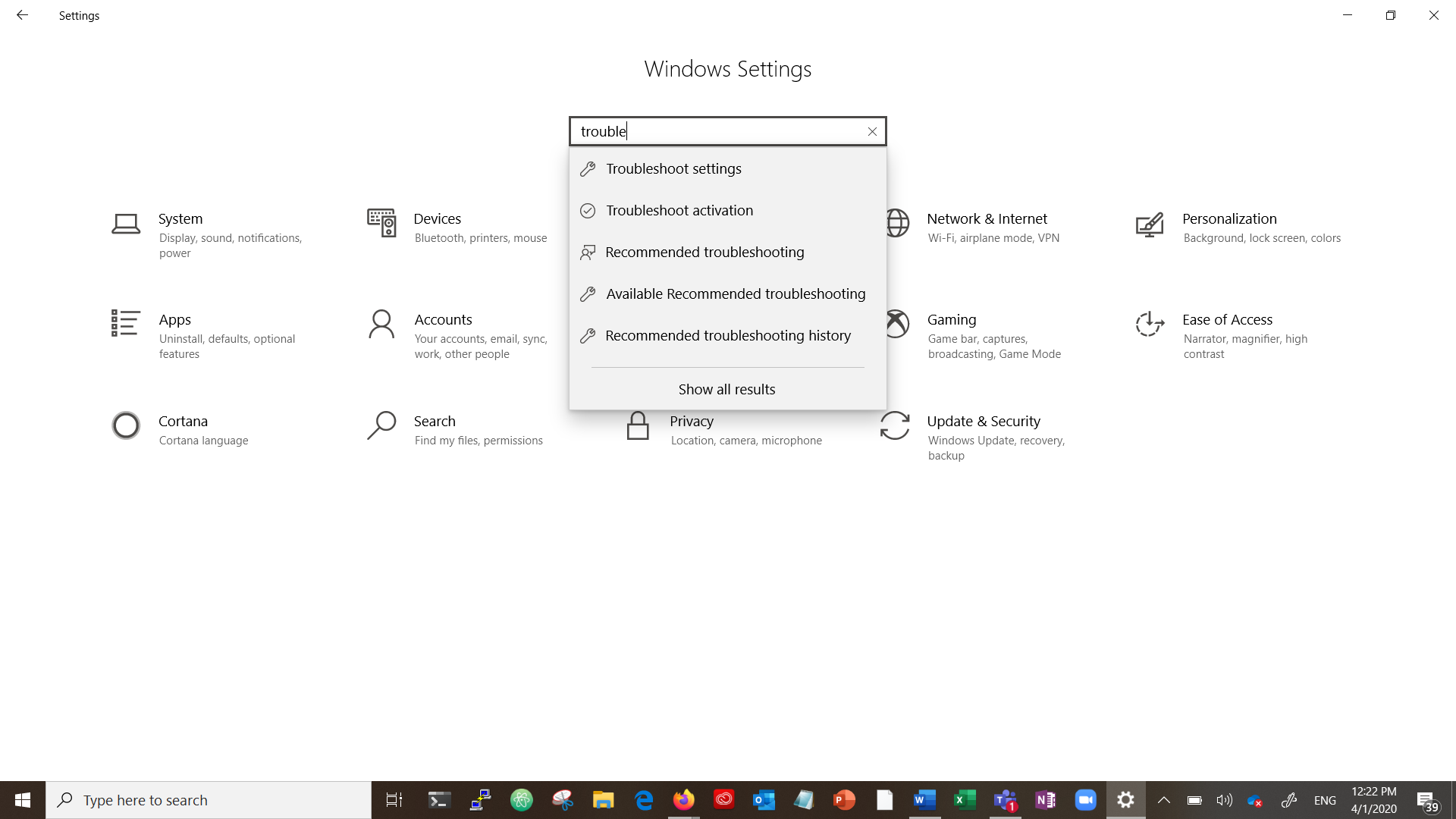 In the troubleshooting app > scroll through the page for the issue you would like to fix.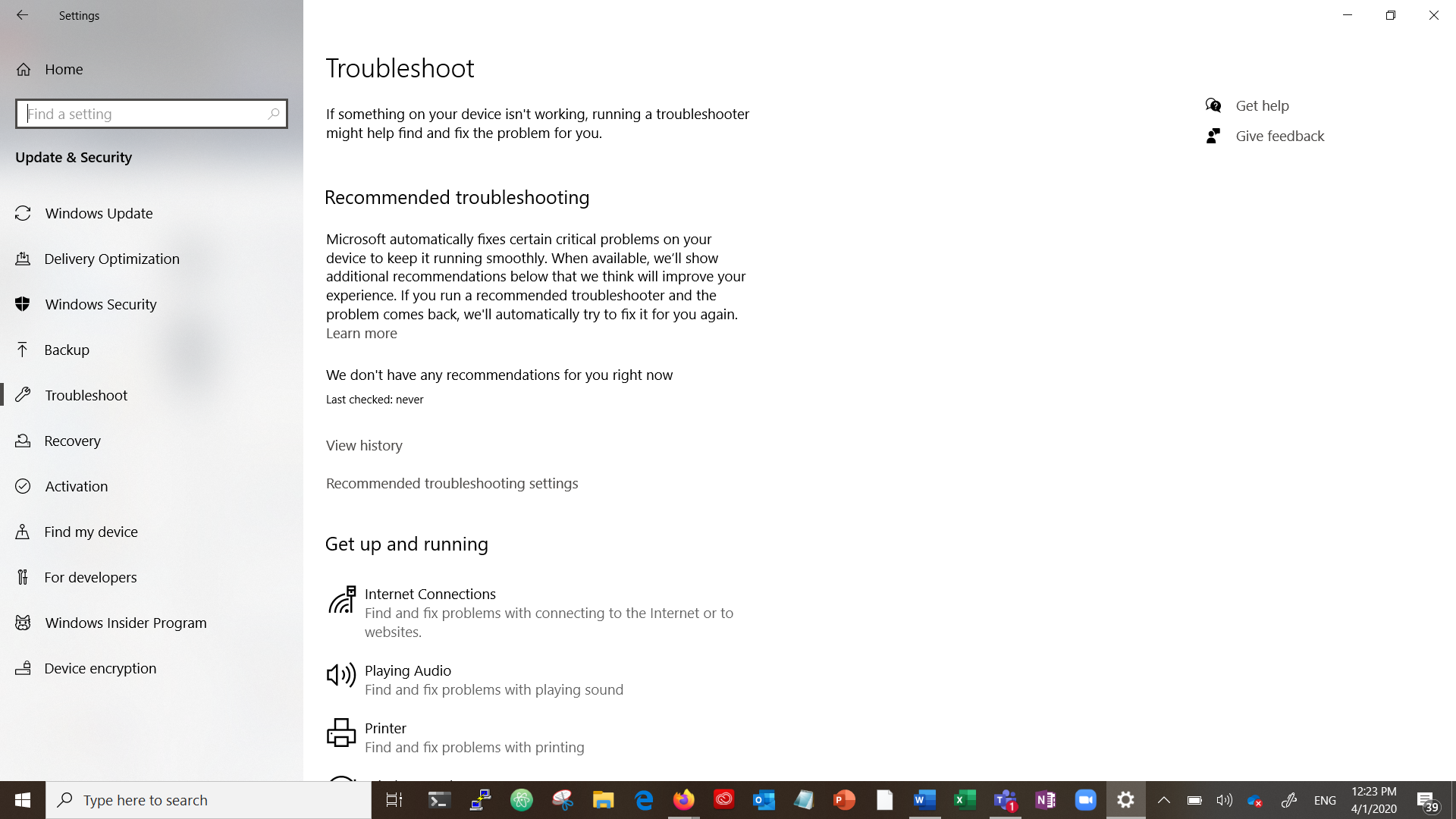 Related Articles

Hawken Network Access off Campus

Our primary method of access to Hawken network resources is through a Microsoft technology called Direct Access. You can check to see if you are successfully connected to Direct Access by clicking on your network icon and looking for the status of ...

Accessing Hawken e-mail from outside

If you want to access your Hawken e-mail account from a non-Hawken PC or mobile device, you can use a web browser instead of a full e-mail client (e.g. MS-Outlook). This is useful if you have de-Hawenized your PC or are away from your school ...

Syncronize your Hawken Exchange Calendar to Zoom

1. Please visit https://hawken.zoom.us/ and click sign in (if signed in skip to step 3) 2. Sign in via Microsoft by entering in your email, click next then enter your password and click Sign in 3. On your profile page scroll down until you see ...

Logging on to Hawken laptop remotely for the first time

If you are unable to login to your Hawken tablet and you have confirmed your username and password please follow these steps: 1. Confirm that you are connected to your wireless network by selecting the wireless icon in the lower right hand corner ...

How to to sign up for Calendly and integrate it into your Hawken Exchange Calendar

Visit Http://www.calendly.com and click on Signup in the upper right hand side of the page Next, please sign up by entering your Hawken Email address an clicking get started. Next enter your Full name or name you wish Calendly to display for you, a ...