Screen capture (still and video)
Still Image Snip:

Windows 10 has a built-in tool that allows you to capture an image of an area of the screen. It is called "Snipping Tool" which you can find under the Start menu.

Select
Start
, type
snipping tool
, and then select it in the search results.
The Snipping Tool has some good features including:

You can take a rectangular-shaped snip of your screen or portion thereof or you can capture free-form




You can set a time delay (up to 5 seconds) to snip capture items such as pop-up menus that disappear from view




You can print the screen snip directly or save it to a JPEG file or e-mail it.



The Windows 10 Snipping Tool will be replaced with "Snip & Sketch" which allows you to capture a screen image, but then adds some tools including highlighter and marker.
If you want to record the mouse movements and screens (e.g. Powerpoint slides) on your computer there are tools that allow you to capture and create a video of your screen. These tools also allow you to include sound (music or your voice-over) and some also allow for a small window with you as a presenter.
One of the suggested tools for this is Loom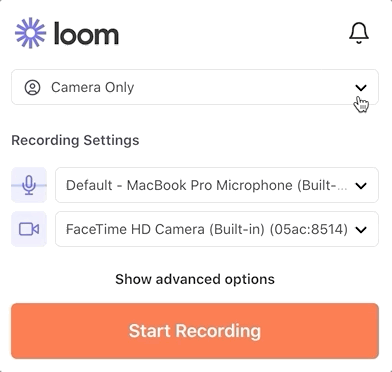 If you have a project for still image capture or video screen recording, feel free to reach out to the tech team for assistance.

Related Articles

Zoom In-Meeting Controls

Zoom In-Meeting Controls Overview Zoom Rooms in-meeting controls appear on your controller. They allow you to control various aspects of the meeting like adjusting the volume or managing participants. For a printable version of this information, ...

Recording with the Microsoft Game Bar

Step 1: Game Bar Activate! Start Menu => Settings Select Gaming Ensure Gaming is On! Step 2: Mic Allowed Start Menu => Settings Select Privacy => Mic Select Microphone from Left Menu Allow Xbox Game Bar Keyboard controls for recording you ...

Adobe Software (Creative Cloud explained)

Hawken has a site license to a large portfolio of software products from Adobe. These separate products (e.g. Adobe Photoshop, Adobe Acrobat) are all managed under the umbrella of Adobe Creative Cloud. Adobe Creative Cloud is a set of applications ...

Getting Your Data Ready for a Loaner with no F2F interaction.

Use this tutorial to ensure your data is available on a loaner computer with a different drive installed. Helpful while conducting a loaner hand-off with minimal F2F interaction. Before Turning in Your Laptop Back up Back up your local files from ...

How to to sign up for Calendly and integrate it into your Hawken Exchange Calendar

Visit Http://www.calendly.com and click on Signup in the upper right hand side of the page Next, please sign up by entering your Hawken Email address an clicking get started. Next enter your Full name or name you wish Calendly to display for you, a ...