Lenovo System update tutorial - 20MAR20
Lenovo System update tutorial




21MAR20
It is recommended to plug your device into a power source, as some update required it.



Save all unsaved documents – close applications.




In the bottom left search box – search for System Update.




Open the system updates application.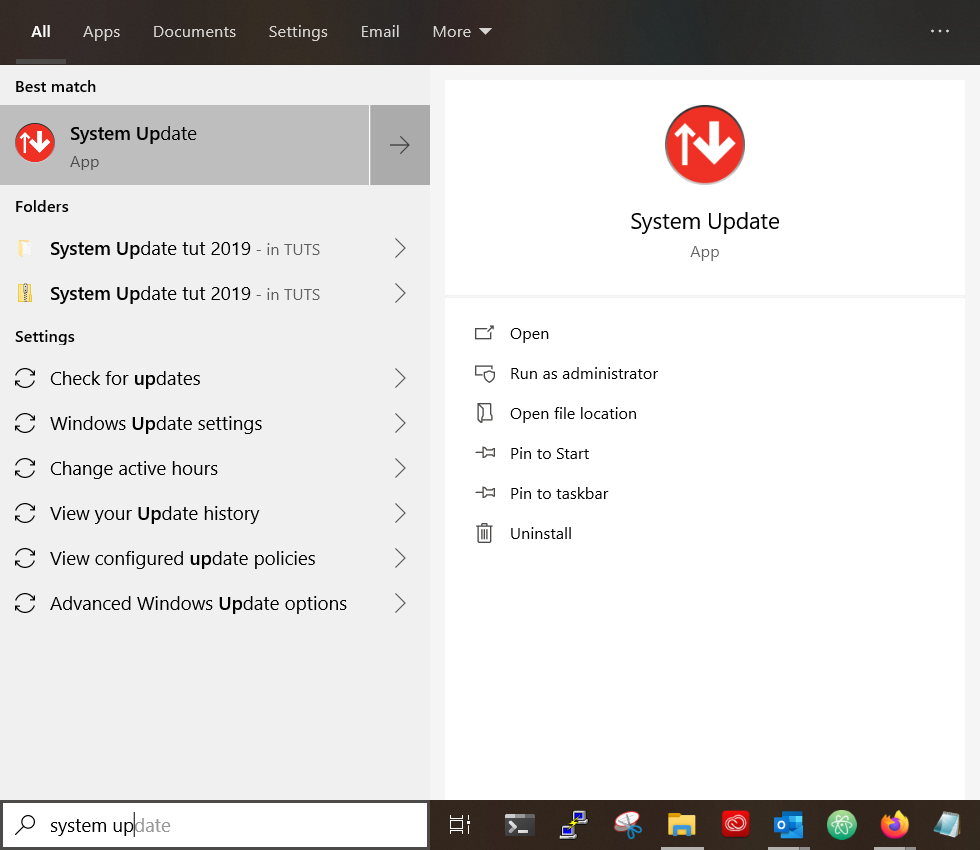 Click next at the first screen.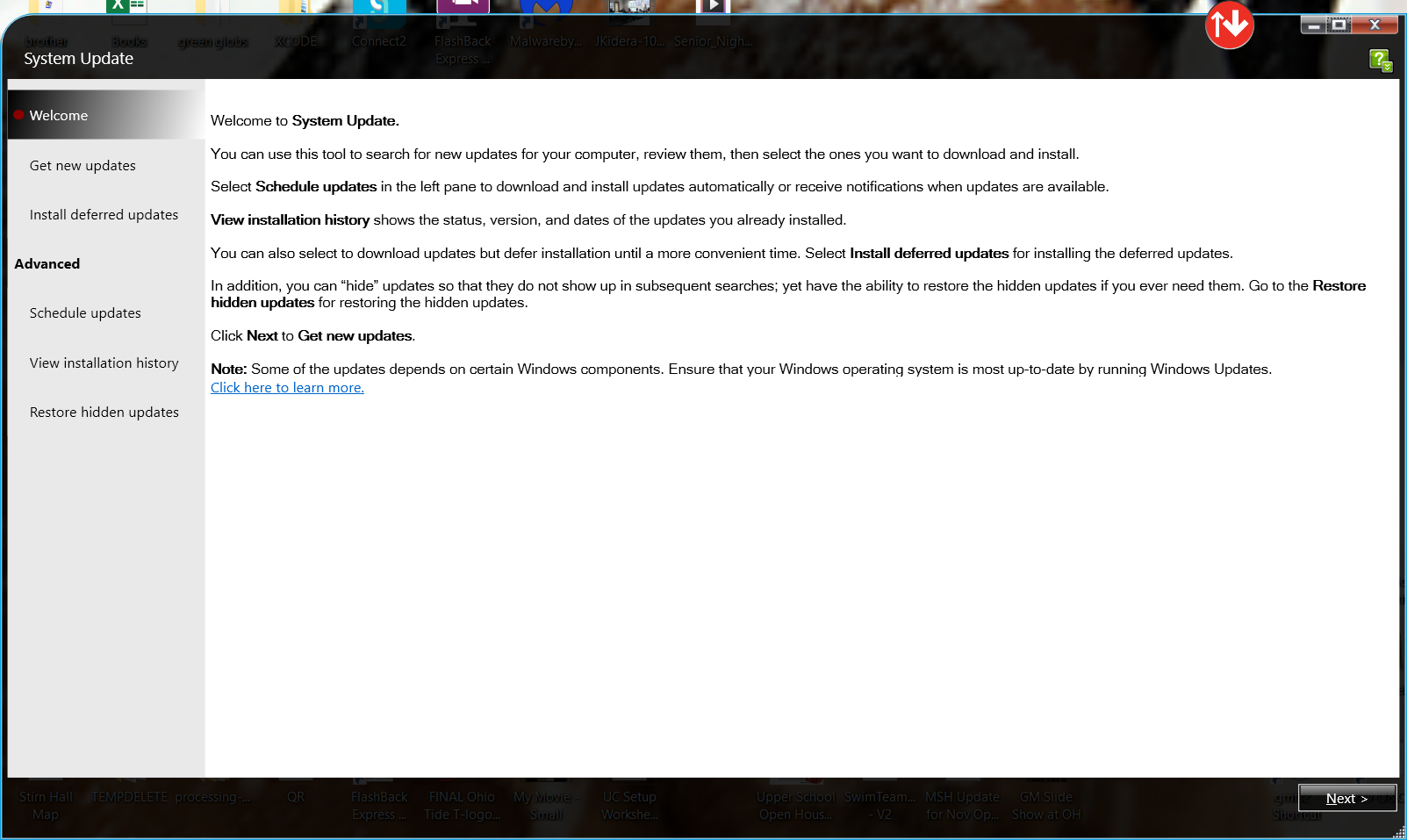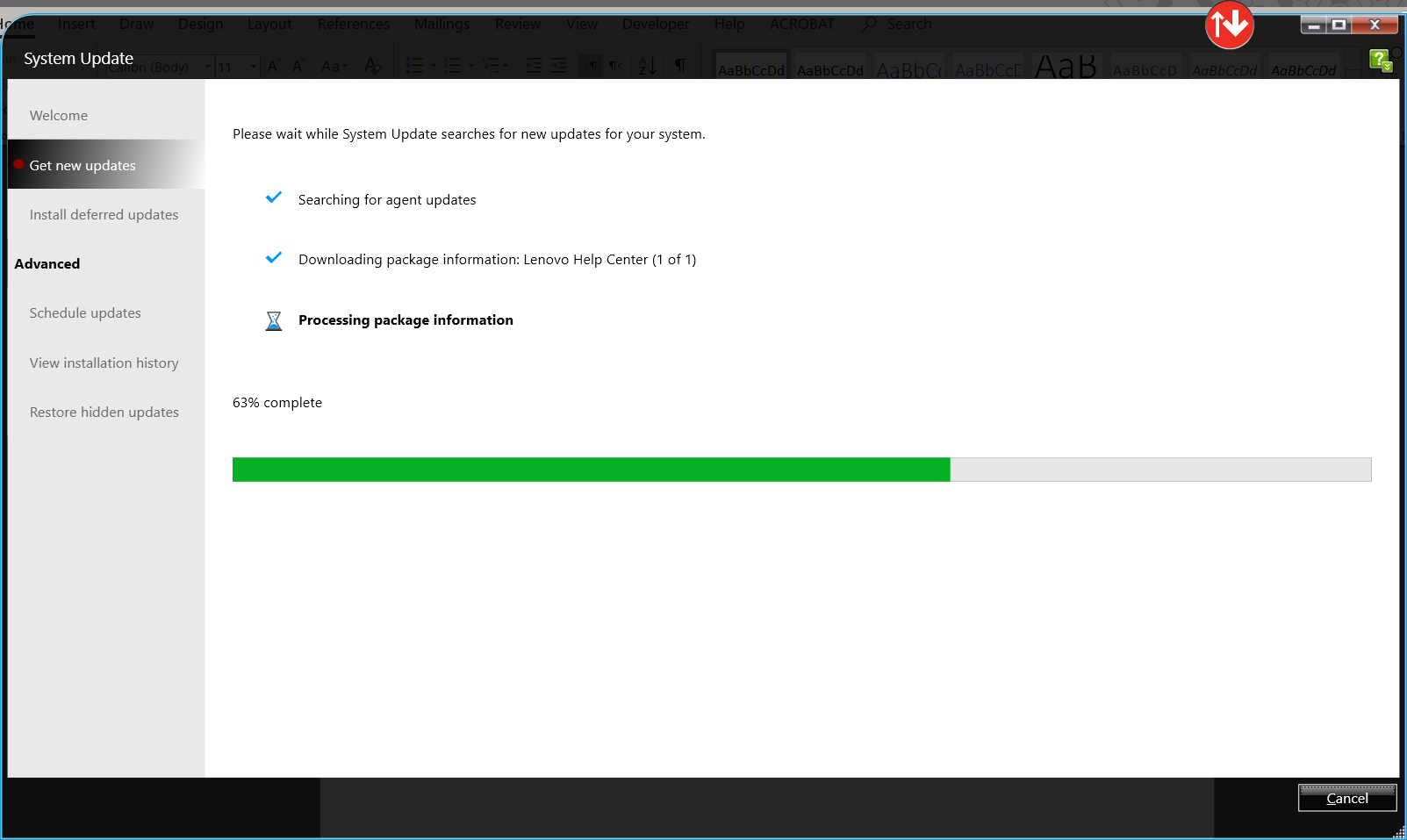 On the top of the screen, you will see three categories




Critical updates – Recommended updates and Optional updates.




– click on each and choose any and all you will to update.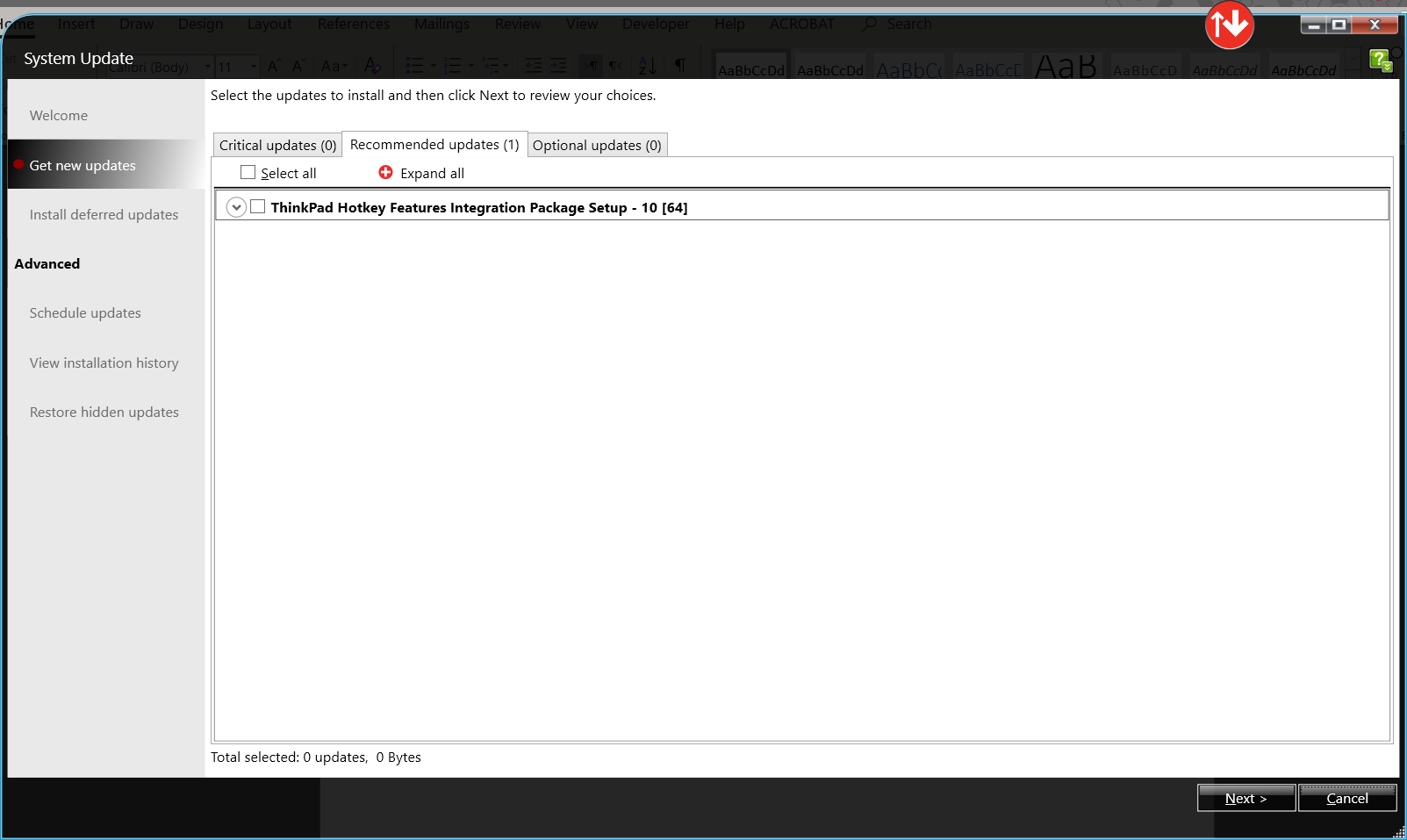 The updates will download and then install. Depending on the update, you may be prompted to accept the next action (which could be restarting device so update will take effect.)




Also, pay attention after restart, once the device restarts – the system updates may continue, and you may be prompted again.



Related Articles

General Maintenance of your Lenovo computer

Below are some recommendations for keeping your computer in optimal condition, not only for remote learning, but during traditional school as well. A computer that is well-maintained and cared for results in fewer visits to the tech office, less ...

X13 Yoga No Input Audio Device Detected (No Mic!)

Use this tutorial if your Lenovo Yoga x13 is fully up-to-date (both Windows Updates and Lenovo System Updates) and is not detecting the internal audio input device (microphone). This tutorial requires that you have administrative rights on your ...

How to Submit Lenovo Warranty Claims from Home

How to Submit a Lenovo Service Request Verify your computer's Accidental Damage Protection and/or Warranty is active by using this site: https://pcsupport.lenovo.com/us/en/warrantylookup#/ to search for plans associated with your serial number. Your ...

Getting Your Data Ready for a Loaner with no F2F interaction.

Use this tutorial to ensure your data is available on a loaner computer with a different drive installed. Helpful while conducting a loaner hand-off with minimal F2F interaction. Before Turning in Your Laptop Back up Back up your local files from ...

My webcam isn't working!

My webcam isn't working Here is a basic guide to try to self-solve issues with the webcam on your Lenovo Thinkpad computer. 1.) Restart your computer from the start menu. 2.) Run all available Lenovo System Updates. This may ...